Convention Jehovah's Witnesses 2020 "Always Rejoice"
Do you love it to rejoice? Would you like to enjoy more joy?
Theme Convention Program 2020 of Jehovah's Witnesses
The Convention Program from Jehovah's Witnesses 2020 is based on Philippians 4 verse 4. And the theme is: "Always Rejoice".
In Philippians 4 verse 4 we can read…
… According to the New World Translation of the Holy Scriptures: "(Philippians 4:4) Always rejoice in the Lord. Again I will say, Rejoice!"
Conventions Jehovah's Witnesses 2020 canceled due to the Coronavirus Pandemic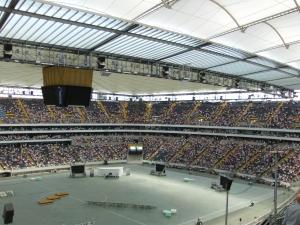 Normally the regional Conventions and international Conventions from Jehovah's Witnesses were held in stadiums or in a big hall. But because of the Coronavirus pandemic all regional conventions and international conventions from Jehovah's Witnesses are canceled.
Convention program 2020 Online on JW Broadcasting
The Convention Program 2020 will be available step-by-step on JW Broadcasting in July and August 2020. On JW.org and through the JW Library App. And this in many languages and for free. In this way Jehovah's Witnesses can enjoy the convention program 2020. Despite the Coronavirus pandemic.
2020 Regional Convention Jehovah's Witnesses: some Highlights of the Convention Program
Here are some highlights. Which you should not miss.
(Philippians 4:4) Always rejoice in the Lord. Again I will say, Rejoice!
In the convention program 2020 from Jehovah's Witnesses from Friday you can find out, why Jehovah is a happy God. Learn what contributes to joy. You can follow up a dramatic Bible reading: Jehovah caused them to rejoice. You can enjoy a music video presentation before the program starts in the morning and in the afternoon.
Joy in your family and what brings the greatest joy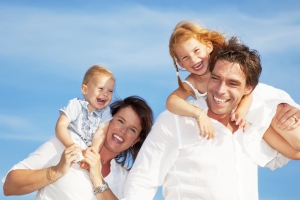 In the afternoon program you can see how parents, wives, husbands and also children can find joy in the family. And how they can promote it.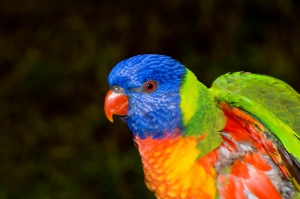 You can discover how the natural world reveal that Jehovah God wants us to be happy: Flowers, beautiful colors, delicious food, our well-designed bodies, fascinating Animals and delightful sounds. Learn why you can have joy if you promote peace.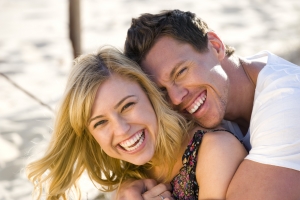 And what can bring the greatest joy: close friendship with Jehovah God.
(Psalm 105:3) Boast about his holy name. Let the hearts of those seeking Jehovah rejoice.
In the Saturday convention program 2020 from Jehovah's Witnesses you can learn why Jehovah's Witnesses share the Bible's joyful message around the globe. You can learn the scriptural basis for the preaching and teaching from Jehovah's Witnesses through videos, talks and interviews.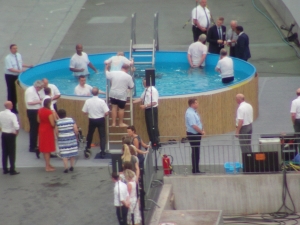 Also you can learn how baptism leads to more happiness. And how Jehovah's Witnesses experience joy through disciple making in Africa, Asia, Europe, North America, Oceania and South America. Also you can enjoy Part 1 of the two-part Bible drama "The Joy of Jehovah is Your Stronghold". In this Bible dramatization you can learn how you can benefit from the courage and zeal of the Bible character Nehemiah.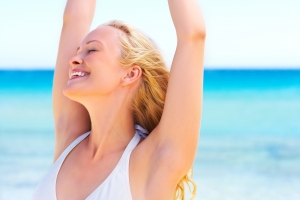 (Psalm 37:4) Find exquisite delight in Jehovah, And he will grant you the desires of your heart.
The Sunday program comes with the Bible-based talk "Enjoy Riches Without Pain: How?". You can consider reasons, why you can trust that promise.
In this world there are circumstances, which can make it hard to be happy. Why can we rejoice despite such circumstances. For example like tribulation, distress, hunger or danger?
Also you can enjoy Part 2 of the Bible drama "The joy of Jehovah is your stronghold".
At the end of the convention program 2020 from Jehovah's Witnesses you can enjoy the talk "Find exquisite Delight in Jehovah!"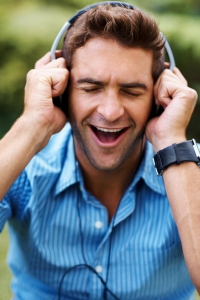 And a new original song from Jehovah's Witnesses.
In the new original song from Jehovah's Witnesses for the convention 2020 the theme is: Our Joy Eternally.
Convention 2020 Jehovah's Witnesses: Convention Video
A short video about the convention 2020 from Jehovah's Witnesses you can see on the website from Jehovah's Witnesses JW.org.
Tags and #
#JehovahsWitnesses #ConventionJehovahsWitnesses
Convention, Jehovah's Witnesses, Convention Jehovah's Witnesses, Convention Jehovah's Witnesses 2020, 2020, Coronavirus, Covid 19, Regional Conventions, International Conventions, Conventions Jehovah's Witnesses, JW Broadcasting, Nehemiah, greatest joy, Convention Program, Joy, rejoice, JW.org